why employer branding matters

In keeping with our Human Forward ethos, we have always believed in enabling people and organizations to achieve their true potential. The idea of creating a unique awards platform to recognize employer branding is born out of this commitment, as a natural extension to our HR services business.
Employee perception has grown in importance and has been influencing employee value propositions significantly. In sync with this changing EVP scenario over the years, REBR was envisaged to provide a deeper understanding of the factors influencing the labor market across sectors and companies globally. Employers can use the survey insights to shape or re-cast their own employee value propositions and attract the right talent.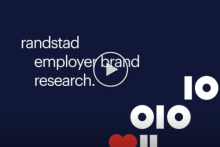 about the 2022 REBR India survey
and report
2022 Randstad Employer Brand Report

6 million records

31 countries

5944 companies

160,000 respondents
REBR is an annual independent survey by Randstad that provides valuable insights into employer branding and strategies followed by the largest employers in a market.
The REBR survey is different from other employer brand surveys in many ways. It is not based on nominations or judging panels and inputs from HR personnel. The REBR is pillared on the perceptions and opinions of the 18 – 64 years local employee demographic. The in-depth survey and report hence give an unbiased view of the employee market, thus truly representing people's voices and their employment choices.
As a leading global HR services company, we have been well equipped to facilitate this most comprehensive and inclusive employer brand research in the world, year after year.
the 2022 REBR India country report
It's been a tumultuous time as employers, employees and job aspirants alike learned to realign to a new normal. People re-evaluated their relationship with work and what they wanted from their lives and jobs in the future. Much like the global trend, the 12th edition of the India REBR report also reflects this shift in priorities and aspirations of the 3569 survey respondents in India, comprising students, job seekers and the employed. Work life balance scored highest among the EVPs. The sectors the Indian workforce prefers to work for are 1 - IT – ITES and Telecom, 2 - FMCG Retail and E-commerce, 3 – Automotive and 4 – BFSI.
the 2022 REBR India country report
2022 REBR India awards announced!
Randstad has recognized the best of the best employers in India with the 2022 REBR Awards. They are among the largest employers in India. This years' winners have demonstrated how their path-breaking HR practices in a tough year have resonated with employees and are the aspirational companies, job seekers would like to work for.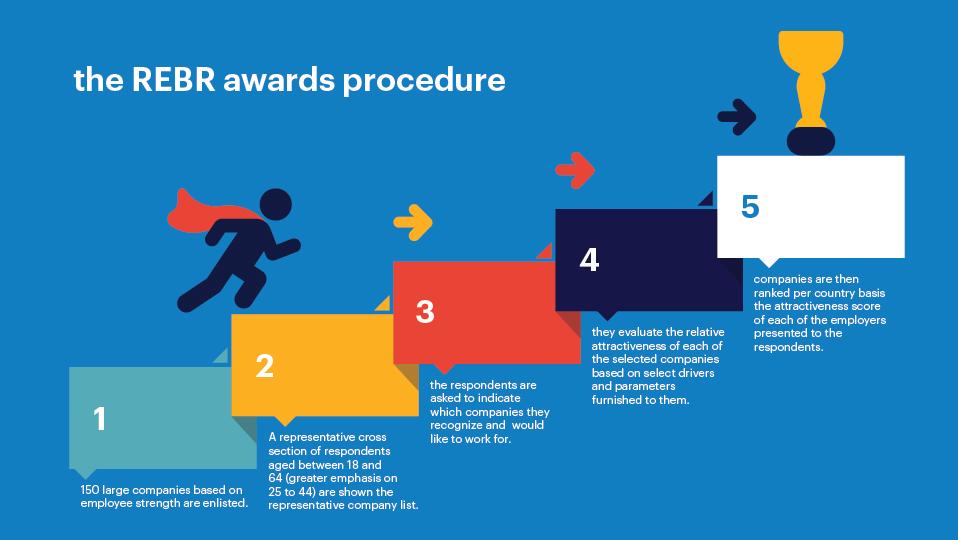 learn from the 2022 REBR award winners!
It's time to raise a toast to the 2022 REBR Awards India winners! These companies have vastly humanized their employee value proposition in today's dynamic employment market and are well positioned to lead their segments into the future of work. They have redefined how to engage employees and prospects with a compelling brand promise and purpose. The winners' videos in the showcase below will give you new perspectives into employer branding and help you become a stand out brand in the future.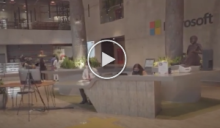 Microsoft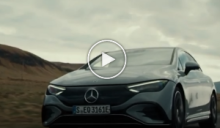 MBRDI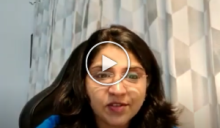 Amazon
media
The REBR awards are featured in the top most media channels
Delivering an appealing employee value proposition is what matters the most to the current and future workforce. Being a winner of the REBR awards makes it even more worthwhile. A positive employer brand communicates why an organization is a great place to work. It's about having the right combination of mission, values, culture and brand archetype. Communicating this as the brand's identity is crucial in engaging existing and potential talent in a rapidly evolving labor market.
Get your Employer Brand ready for REBR 2023. Is your employer brand future proofed?
Delivering an appealing employee value proposition